Cost of Services
Cinderfella's believes that our pricing should be just as unique as our clients' residences. Why should you pay the exact same price as someone else? You shouldn't! With that being said, every cleaning quote is done specifically according to the details of your residence and based on your particular cleaning needs. At that time, you can determine specifics and the cleaning schedule that best suits your needs
What to Expect:
-We will discuss what you feel your current cleaning needs are and also what's to be expected from a residential cleaning with Cinderfella's.
-All the areas to be cleaned in your residence will be measured by square-footage (very helpful if you possess the current floor plans with measurements) along with some notations for each room.
-You will be given a price quote for services and select a date and time when you would like for cleaning to commence!
-We do not clean more than arms-length above 4ft off the ground unless it's with an extension due to our insurance limits. This comes into play specifically with ceiling fans.
Residential Cleaning Tasks:
*All tasks are subject and customized to client's selected cleaning schedule*
Standard Residential Cleaning
ALL ROOMS INCLUDE:
Use of Eco-Friendly Cleaning Products
(Unless Provided by Client)
Dust Furniture, Lamps, Picture Frames,
Shelving, Knickknacks, Lamps, and Ceiling Fans
Dust/Wash Woodwork and Baseboards
Empty Wastebaskets
Vacuum Floors
Remove Cobweb
Deodorize
KITCHEN
Clean Cabinets, Major Appliances
Exteriors, and Dining Furniture
Clean and Sanitize Sinks, Countertops,
Backsplashes, Small Appliances and
Microwave Oven Inside and Out
BATHROOM
Clean and Sanitize Sinks, Vanities, Backsplashes, Toilets, Showers, and Bathtubs
Clean Mirrors
Polish Fixtures
LIVING/SLEEPING QUARTERS
Vacuum Upholstery
Make Beds
Premium Residential Services
Interior Window Cleaning
Clothes Washing & Drying
Folding and Hanging
Linen Washing and Drying
Dry Cleaning Drop Off Service
Your Preferred Dry Cleaner
Oven Cleaning
Refrigerator/Freezer Cleaning
Interior
Wall Washing
Interior Cabinet Cleaning
Closet Organization
Packing and Unpacking
Move In/Out Cleaning
Special Event Preparation and
Clean Up
Post-Construction Cleaning
Other Services Upon Request
Move-In/Out Cleaning
All Rooms
• Dust and Wipe All Shelving, Window Seals, Doors, and Door Frames
• Clean Interior of Windows
• Clean All Baseboards and Door Frames
• Vacuum All Floors
• Clean and Polish All Light Fixtures
• Remove Cobwebs
• Deodorize
Kitchen
• Clean Stove Hood
• Clean Cabinet Interiors/Exteriors
• Clean and Sanitize Sinks, Countertops, Backsplashes,
• Clean and Sanitize Microwave Oven (if applicable)
Bathroom
• Clean and Sanitize Sinks, Vanities, Backsplashes, Toilets, Showers, and Bathtubs
• Clean Mirrors
• Polish Fixtures
• Clean Cabinet Interiors/Exteriors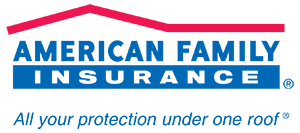 Bonded & Insured with American Family Insurance